Most of the time, Aiko will stay at Ayane's condo. But when she needs
her space, she stays here. Granted, Aiko only stays her maybe two months total out of the entire year, but this is her escape when she needs it. This condo resides in the same building as Ayane's just a few floors below her sacrifices.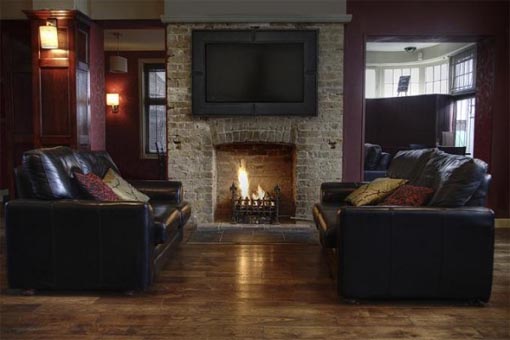 The first thing you see coming in is the living room. All te floors in the rooms and kitchen are tile where as the cherry wood covers the floor in the main rooms. The fireplace is real, not electric, and is often used during the cold months. The 56" plasma TV sits above the fire place, and has a full suround sound system built in on the oppisite side of the collumn (not shown).
Attached to the livingroom is the kitchen on the left. The walls are a light grey color, accenting the black marble and wood cabinets nicely. The pillar is cut in on the right side so that the refrigerator can sit.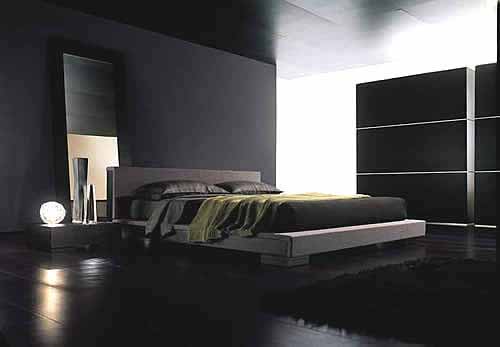 Located right of the living room is the bed room. The walls are painted a deep gray all around, matching the color of the tiles. The walk in closet is located on the wall adjacent to the bed (not shown). The entrence to the bathroom is located on the right side of the bed (white area in the picture)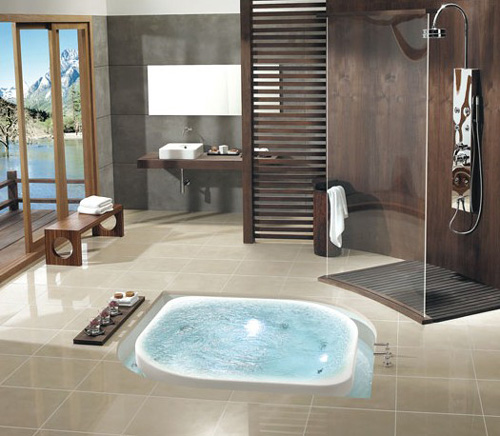 Large windows let the natural light in during the day, and give a spantacurlar view at night. The tub in located within the ground, and the stainless steel shower head as a varity of settings both hard and soft. The toilet is located behind the ribbed wall, perpindicular to the sink.