First floor: Club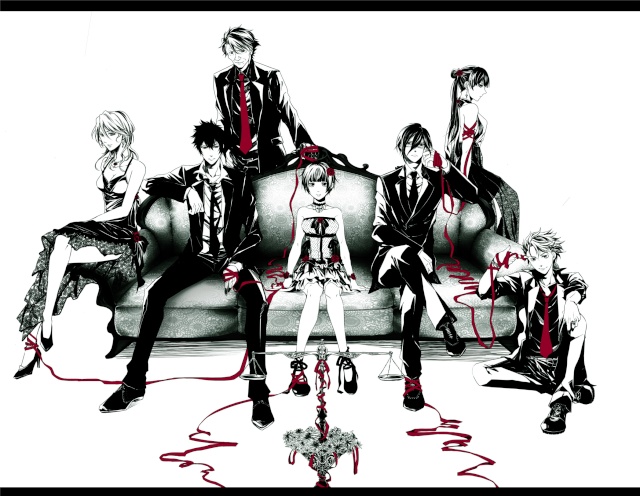 Supervisor:
(back right, woman with dark hair) Yoshie Nishimura
User:
Ace
Age:
23
Personality:
Yoshie is a very professional and discreet woman. She isn't the brightest person you'll ever meet, but she's far from the dimmest. When clients step out of line, Yoshie is the first to respond, quietly pulling them aside and telling them it's time to leave.
Background:
Yoshie was Mama-chan's secretary until Ichirou fired her. However, her dedication and discretion made an impression on both Kara and Mama, so they hired her to work at Obsidian.
Second floor: Rogue Refuge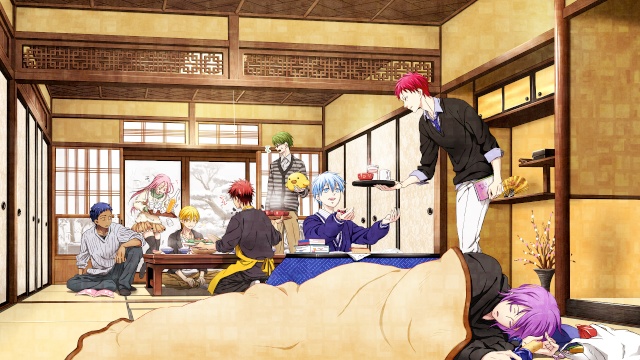 Supervisor:
(front, purple hair) Daisuke Hayashi
User:
Ace
Age:
20
Personality:
Daisuke is a quiet young man, very calm and laid back. He has the patience to deal with stubborn teenagers and the gentleness to deal with frightened children. Running the refuge above the nightclub was a perfect match for him.
Background:
Daisuke was the first "rogue" that Mama took under her wing. In fact, he's the only one who ever actually lived under her roof, though that was short-lived. When she told him she was going to start a refuge for others like him, he immediately volunteered to help out.
These two will be my only permanent NPCs and are bound to the places stated above.
If anyone would like to take one of the people in the pictures and make an NPC or OC out of them, just let me know, and we can work out how they came to be associated with Obsidian.