Wate Family.
Role to the outside world
The Wate Empire is an international  
conglomerate
.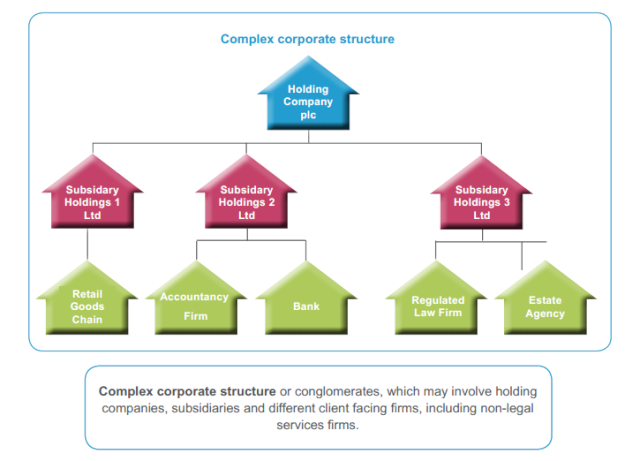 (The third line are
not
what the Wate family own)
They own 1 accounting firm, 2 insurance brands (one high end one low end) and many types of legal firms. Which range from boutique firms, corporate firms, civil law firms, common law firms and full service firms and many more smaller ones that specialise (patent law, labor law, tax law, criminal defense, personal injury etc)
One of the largest sectors in their conglomerate is security. They deal with home (security systems), business and personal security. Within the personal and business they have armed, personal, corporate, residential, private, government, static, mobile guards and parapolice (private or company police).
They are currently looking to take do a full takeover of an oil,gas and utility company.
Rule of sucession
Generally the head of the house is the head of the companies. But if the head needs help or a break with the company side he has the choice of enlisting a brother. The Wate family line has mainly been patriarcal. With the eldest son becoming heir and head. It occassionally became common for the head as he wanted to wind down his duties for him to hand the role of head of company to his second eldest brother and so on and so forth down the line.
Illigitimate children sired by any of the brothers immediant family were not considered fit enough to be heirs or heads even if they were the first born child. But that does not mean that there were exceptions to the rule.
Females have come into succession once or twice along the line and aren't discriminated against.
Current
Mesatsu's father Rokkan, is the current Heir and Head of the Family and like Mesatsu the only son of his father. Unfortunatly Mesatsu didn't show any signs of being of their hidden world and Seisu, Rokkans wife and Mesatsu mother couldn't have any more children. So a concubine was found and a son Ichiro was born and he was a fighter, but unfortunatly his mother died during child birth. Growing up he was kept out of sight of the main house, but was brought up with the knowledge of the situation. That one day he would become the heir while Mesatsu would be the Head.
Plot twist
Three weeks ago (A week before Mesatsu 'runs' into his Sacrifice Ace.), Mesatsu started to show signs of being a fighter. Ichiro has been informed and is furious and probably out for blood.
Name: Rokkan (Current Heir and Head of company)
Age: 52
Position: Sacrifice
Unit: Secret
Player: NPC
Info:
Rokkan was thrust into learning and responsibity as soon as he was old enough. His father expected the best from his only son. And Rokkan was determined to prove his worth, otherwise he would have found a distant cousin sitting in his fathers spot rather than himself when the time came. A year before he met his fighter Seisu, he was forced to take the head position as his father suddenly passed.
Name: Seisu
Age: 49
Position: Fighter
Unit: Secret
Player: NPC
Info:
Born into a rich but non unit family Rokkan met her father at a business dinner and felt the strong pull of his fighter. 6 months later they married.
Name: Ichiro
Age: 16
Position: Fighter
Unit: Rage
Player: Currently NPC, But available to play
Info:
He was brought up knowing about his half brothers incompetance. And how he, Ichiro would run the family. His fool of a brother was to be kept in the dark. Well that was the plan until Mesatsu got his name. Now he is out for blood and vengance and to reclaim what is rightfully his.