Ring of Laws
Welcome to the island across from the Amusement Park also known as the Ring of Laws. The only way to cross here is by boat so be on time to reach your fight. At night there is a mysterious air about this place and with dim lighting along with cameras lacing the place up you may start to wonder if you will be battling the environment as well. If your opponent doesn't scare you then the things that bump in the night may surely do so before the fight begins. You must win 5 Sets here to gain your badges and move onto the next round. If you are a higher difficulty then you have to win more fights. To obtain the King or Queen title you have to have a number of consecutive wins to gain the title track. If someone is in the seat gain the set number of wins and then you must battle him or her for the respected seat. This area prohibits guests to physically be there to view the fight. It is broadcasted on large screens in designated areas which will be posted when the date of the fight is announced.
To get here you have to enlist in the Fight Club on the days Registration is open. Registration lasts a week long so please sign up on time. Once it is closed you will be notified when your first fight is to occur. All fights are at night after park hours so please get here before the park closes and have your ID cards ready. We only serve drinks such as Water, Energy Drinks, and the new Booster called Rush, which is the Fight Club Sponsor, Alcohol is only served to those watching and to the King and Queen. All drinks have been generously donated by the true Iron Fists of the world. All fights have a paramedic on standby and cleaners for when the Rings get Bloody. You must battle your way to the top using spells. You have what it takes to out do another like you?
Rules
(You can only use the Topics that are provided to you. Please keep in mind this is a no holds barred and you are only at 50% power capacity. Your Sacrifice can not feel nor hear you due to the damper system around the area. Fight at your own risk!)
Guesting
: Only the King and Queen are allowed around the Royal Throne all others are prohibited. No fighting with the security otherwise you will be tossed from the event. We ask that there is no flash photography to be taken for this is a private event. What happens in fight club stays in fight club and ventures no where else.
Participants
: Come prepared to handle spells and maybe a little physical contact. Massive attacks are allowed in this arena. You are to stay within the rings perimeter all attacks can not exit the area. No weapons are allowed and all will be confiscated. You are allowed one free drink of either water or Rush, any flavor, and towel. The Ref will watch and tally all the points from the fight to declare a winner. Loser will be placed in the Losers Bracket and must fight their way back up.
Card
: At the end of the fight you will be given a fight club card and this is your ticket to attend events and record your points. We ask that you do not bend, puncture, or lose your card. You will have to buy a replacement and if you are a higher level the more expensive your card is. No one can use this but you so keep it safe.
King and Queen
: You have earned your spot as the leaders of the Forest. You help place the fights together and when so you both are there for viewing. If you are the Participant your crown is placed in the chair along with your Staff of Judgement. You must battle your way back to your throne through the set amount of fights or become incapacitated and lose. If you lose your seat your consecutive wins is reset and you must earn your right back to the Legacy. Your staff however will remain on the grounds of the Forest as Former Glory. You are also the face of Rush's White Can known as Shadow. So once you are out of the throne the new face will be the new King/Queen. Being Royal does have it's perks~
Rounds
: They say nature is safe during the day but fierce and wild at night. Maybe as fighters we are the one in the same? Here in the forest you will fight your opponent in a dimmly lit forest which seems to always gives off an eerie feel. Do you have what it takes to topple your opponent and nature? There are
5 rounds
in 1 Set. You must win
5
sets to move into the next Ring. Harder Difficulties will be a higher round and set number. Physical Fighting is limited because this is supposed to be a spell battle. Fighting in this environment has nature at your beckoning call but it can also turn against you if you are not careful. Learning your surroundings is very important.
Scoreboard
Dragon King
Unicorn Queen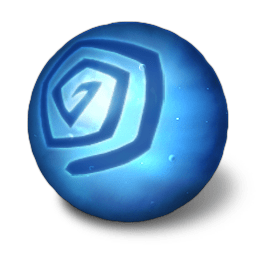 Calm 2nd Best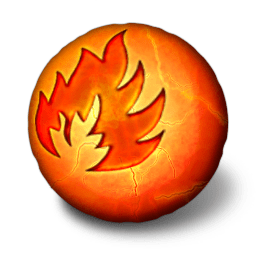 Fierce 3rd Best
Expectations
This place was built to keep you on your toes. Your history of training doesn't matter to anyone here. Fighting is an itch we all get from time to time and a need that must be sated. Many come here to tend to that itch. The Fight Club was built to have others compete against you and yet you build up your skills to become better at what you are. Return constantly to get better and better. We can not tell you who funds this place nor why the prizes are what they are but just know participating here is well worth getting to the top of the food chain. If you ever go out into real battle someday we wish you good luck~
Roll of Fate
Your first roll will be a defensive move against your Opponent. The second is your attack power. Both you and your Opponent start off with 50 hit points. You work your way up the ladder to gain more points. An Even number will give you a bonus to your Defense. An Odd number will give you a bonus to your Attack. This only lasts during that turn.
I.E. - Dice one is 6 and dice two is 1 ~ 6+1=7 So you will gain a bonus to your Attack.
Dice one is 5 and dice two is 3 ~ 5+3=8  So you will gain a bonus to your Defense.
Prize Board
King and Queen
2 tickets to
Corfu, Greece
5 day/4 night trip
-Flight and Hotel are covered. If you are the King and Queen please ask to be escorted to the main office where you can claim your prize.
Corfu is one of the Ionian Islands which nestle off the West side of the Greek mainland. The island is 36 miles long and at its widest part (the North) 15 miles wide. Covered with over 3 million evergreen olive trees, watered by winter rains, Corfu, even during the hot dry summers remains one of the greenest of the Mediterranean islands. At the centre is 'Mount Pantocrator' with a height of 998 metres. The NE coast is made up of sheltered rocky coves and shingle beaches offering secluded bays and traditional fishing villages. The North and South offer long sweeping sandy bays and the expected commercialism. The craggy west coast, with the high cliffs and horse-shoe sandy beaches and spectacular sunsets. There is plenty to draw visitors to this magical island. Modern Corfu Town is upbeat and cosmopolitan, offering an exciting conglomeration of Greek, Italian, French and British influences. The old town was laid out by the Venetians in the 14th century and features narrow alleys lined with multi-storeyed pastel-coloured buildings with red tiled roofs, creating a scene reminiscent of Italy. The hub of activity in the town centre is the Liston, an arcaded row of cafes and restaurants, copied from the Rue de Rivoli in Paris. Those wishing to escape from the melee in the town can head for the interior to enjoy some spectacular scenery and greenery. Corfu has, for instance, 43 different kinds of orchids growing wild in the countryside, and there are countless olive groves. Finally there are, of course, the beautiful beaches washed by the sparkling Ionian Sea, and it is still possible to search out a secluded cove or two even in the busy season when the over-developed resorts on the east coast are awash with package tourists.
2nd place Fighter
3 day/2 night stay at our Willow Springs home
Moonlight Serenade
-Room Service is provided. If you are the 2nd place winner please ask to be escorted to the main office where you can claim your prize.
3rd place Fighter
-A $50 dinner card to the Restaurant of your choice
-A $50 movie card
-A Special Spa getaway offered by Lily Spa
If you are the 3rd place winner please ask to be escorted to the main office where you can claim your prize.
There will be no exchanges or returns on the prizes. Each prize is different each month. the new list goes up at the 1st of the month the prizes are given the last day of the month. You must follow by the rules and point system to apply. If you are a company willing to contribute to the prize boards please see the Prize Administrator in the Main Office. This will take into effect once the Fight Club has officially been opened. Please stand by.